The Internet is evolving, but searching for apartments in metropolitan areas is still monotonous, time-consuming, and painful.
In the not-too-distant past, the notion of immersive technologies was the stuff of science fiction, but today, it has become a reality. In this article, I want to explore two industries that initially never co-existed at the same point in time and space. Still, Due to Spatial data, VR, and AR innovations, users can now experience the future while searching for properties on 3DAPARTMENT.com.
The Real Estate industry is transforming as more leases move online and new categories of products gain traction. The shift to remote work has pushed many industries to explore new ways of marketing products and visualizing properties. Matterport is pushing the envelope and digitizing the built world, while Wayfair drove the adoption of AR technology in the furniture industry.
How VR and AR enhance the customer experience in Real Estate
1. Virtual walkthroughs
VR can create a realistic and immersive experience for customers by allowing them to take virtual tours of properties, walk through rooms and see the layout, and get a sense of the space without having to physically visit the property.
2. Furniture visualization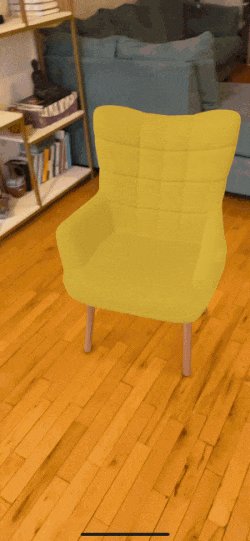 AR can allow customers to visualize how a piece of furniture would look in a room by superimposing it into the space. This can help customers make more informed decisions when shopping for furniture.
3. Virtual staging
Virtual staging can help customers visualize a property with furniture, decor, and other elements; it can help property owners show their properties in the best possible light.
4. Digital twins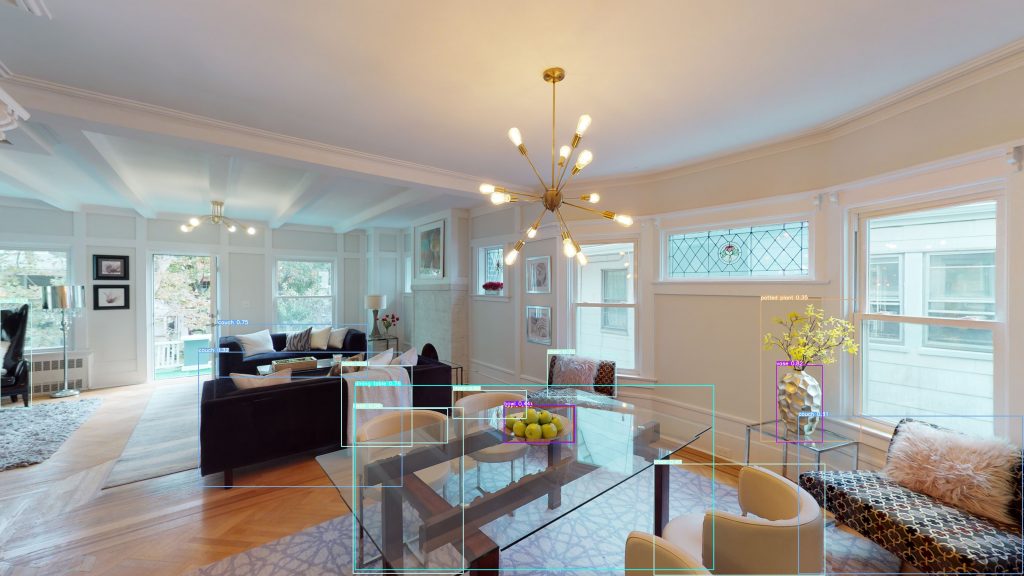 The combination of spatial data, 360 photos, and AI can create a digital twin of a property, allowing customers to simulate the behavior of the environment, optimize its performance, or predict its future states.
5. Remote Sharing Experience Viewings with Friends
VR and AR allows customers to view properties remotely, and invite friends or other stakeholders to join them, regardless of scheduling issues or where everyone is geographically.
What is Spatial Data in Real Estate?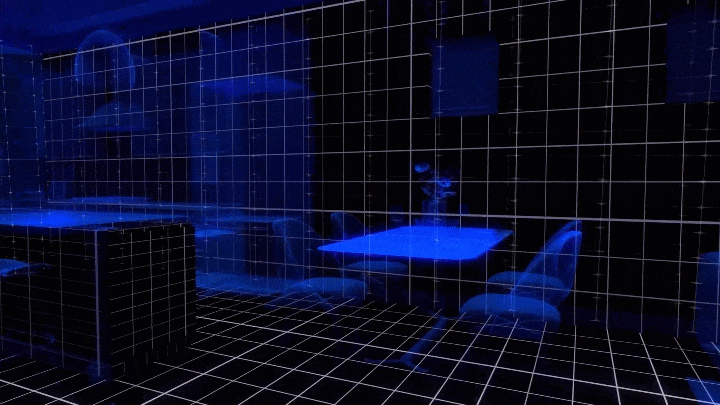 Spatial data is information relating to the geographical features, area or location of a property. It includes data about the Earth's surface, as well as man-made features like buildings and roads. It's often used to simulate and analyze patterns and relationships in the physical world. In real estate, spatial data combined with 360-degree photos can create a virtual reality (VR) experience without the need for a headset.
With the help of AI, this information can also be used to create digital twins, virtual representations of a physical object or system. Digital twins are often used in the manufacturing, transportation, and construction industries to run tests, improve efficiency, reduce costs, and increase productivity.
What is Virtual Reality in Real Estate?
VR is a computer-generated simulation of a three-dimensional environment that can be experienced through a headset or other device. While spatial data describes location and geographical features of the real world, VR allows users to immerse themselves in a fully digital one. In real estate, VR can be used to create virtual tours of properties, with the help of spatial data and digital twins to replicate the patterns and relationships that exist in the real world.
Critical Differences Between Virtual and Augmented Reality?
The main difference between virtual reality (VR) and augmented reality (AR) is how they interact with reality. VR immerses users in a digital environment, while AR adds digital elements to the user's real-world surroundings. In other words, VR takes you out of the physical world, while AR works in and enhances it.
AR and VR in Real Estate and Metaverse Settings
3DAPARTMENT.com aims to revolutionize how we search for apartments by creating true-to-life environments where potential tenants can experience immersive and interactive shopping journeys, without being physically present in the home. It can also make apartment shopping a more communal activity, since users can invite friends and loved ones to join in virtual showings without the added burden of travel time, scheduling, and geographic differences.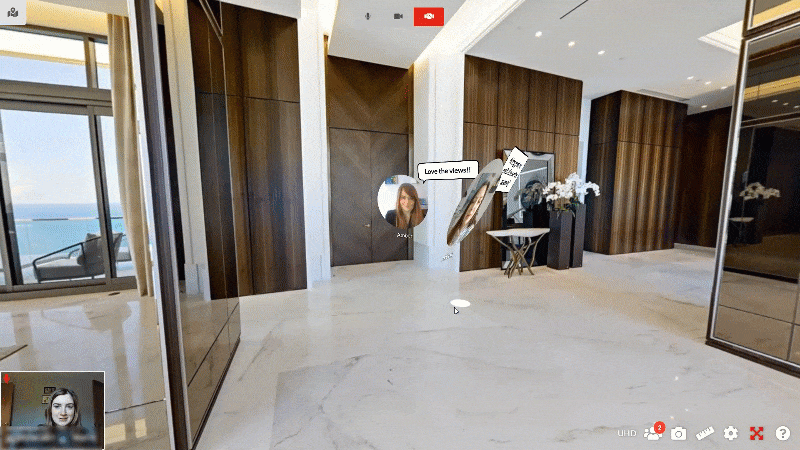 Utilizing technologies like Matterport, AR, and VR, 3DAPARTMENT.com is leading the field in allowing tenants to visualize their future homes in three dimensions, and even place virtual furniture in the space, transforming how the market searches for, envisions and buys property.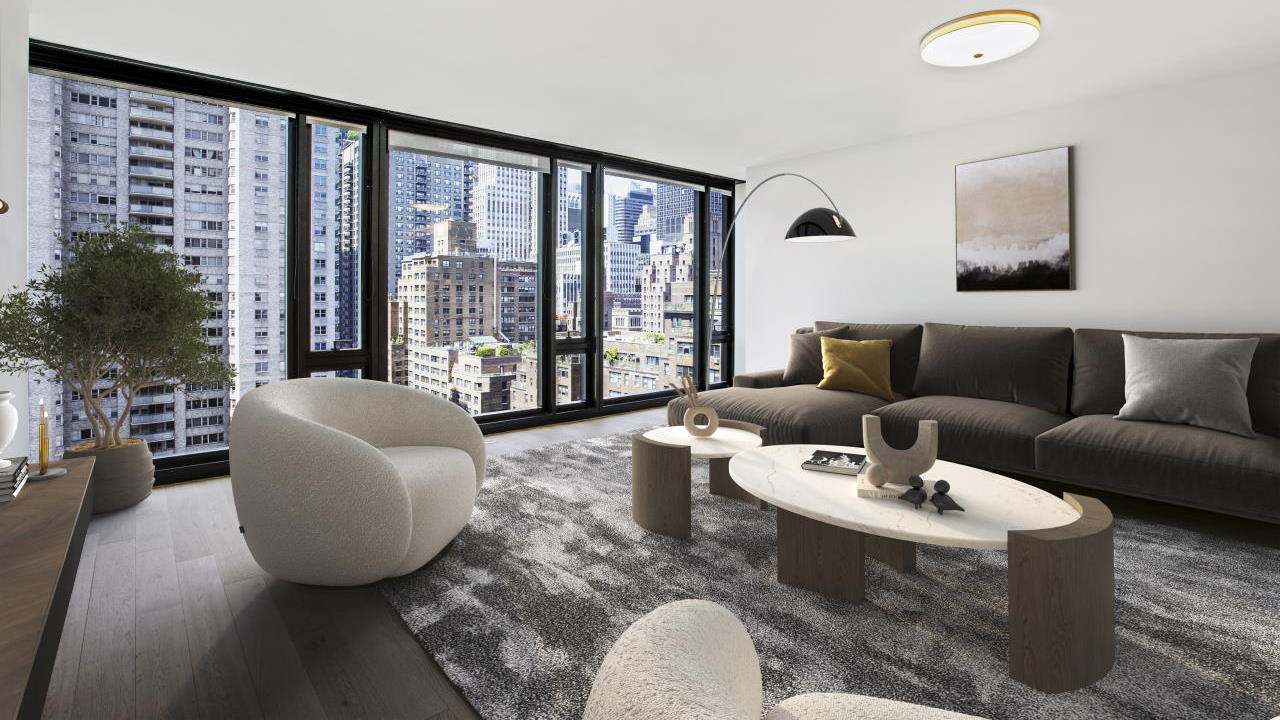 Augmented reality (AR) and Virtual Reality (VR) are revolutionizing every step of the purchasing journey for customers. These features are proven to capture the attention of prospective buyers and drive traffic, by making it incredibly easy to engage with properties. In 2021, over 100 million shoppers used AR in their real estate shopping. According to a report by Zillow, 24% of all transactions in 2021 were sight unseen deals, enabled in large part by digital tools.
By seamlessly integrating AR and VR into every listing, 3DAPARTMENT.com is at the forefront of this trend, unlocking different ways of engaging with properties and setting a new standard for property search and visualization.
Conclusion
The use of Spatial Data, AR, and VR is already revolutionizing the real estate industry, making it easier for potential tenants to visualize and plan their future homes. 3DAPARTMENT.com is leading the movement to fundamentally reshape how the property market operates. For more information, please please visit https://3dapartment.com/ or contact gregory@3dapartment.com